High Speed HDMI Active Fibre Optic cable AOC 4k 60HZ Hdmi Optical Fiber hdmi cable

High Speed HDMI Active Fibre Optic cable AOC 4k 60HZ Hdmi Optical Fiber hdmi cable

High Speed HDMI Active Fibre Optic cable AOC 4k 60HZ Hdmi Optical Fiber hdmi cable

High Speed HDMI Active Fibre Optic cable AOC 4k 60HZ Hdmi Optical Fiber hdmi cable

High Speed HDMI Active Fibre Optic cable AOC 4k 60HZ Hdmi Optical Fiber hdmi cable

High Speed HDMI Active Fibre Optic cable AOC 4k 60HZ Hdmi Optical Fiber hdmi cable
High Speed HDMI Active Fibre Optic cable AOC 4k 60HZ Hdmi Optical Fiber hdmi cable

HDMI Active Fibre Optic cable AOC 4k 60HZ Hdmi Optical Fiber hdmi cable
High Speed HDMI Active Fibre Optic cable AOC 4k 60HZ Hdmi Optical Fiber hdmi cable
Features:
1. Play and plug , no need to connect with external power or signal amplier.
2.Custom length is available, 20meter to 300m.
3.Compliant with 2.0 Version
4.High speed transmission up to 180Gbps
5.Support 4K@60Hz(4:4:4) high resolution.
6.Support HDCP2.2/CEC/EDID
7.Streamline design shell,conform to Human Ergonomic.
8.Optical fiber transmits high frequency signal,no electromagnetic interference.
9.4.8mm Outer dimeter electro-optical composite cable structure,neat and light.
Digital Signage
LED signboards in streets and in stadiums
Medical Imaging Equipment
Airplane On-board Video System
Home Theater
Blue-ray, 3D video, Projector, Set-up box, DVR, Game Consoles and Computer
TV Broadcast Station
Conference Room Video Equipment
Security systems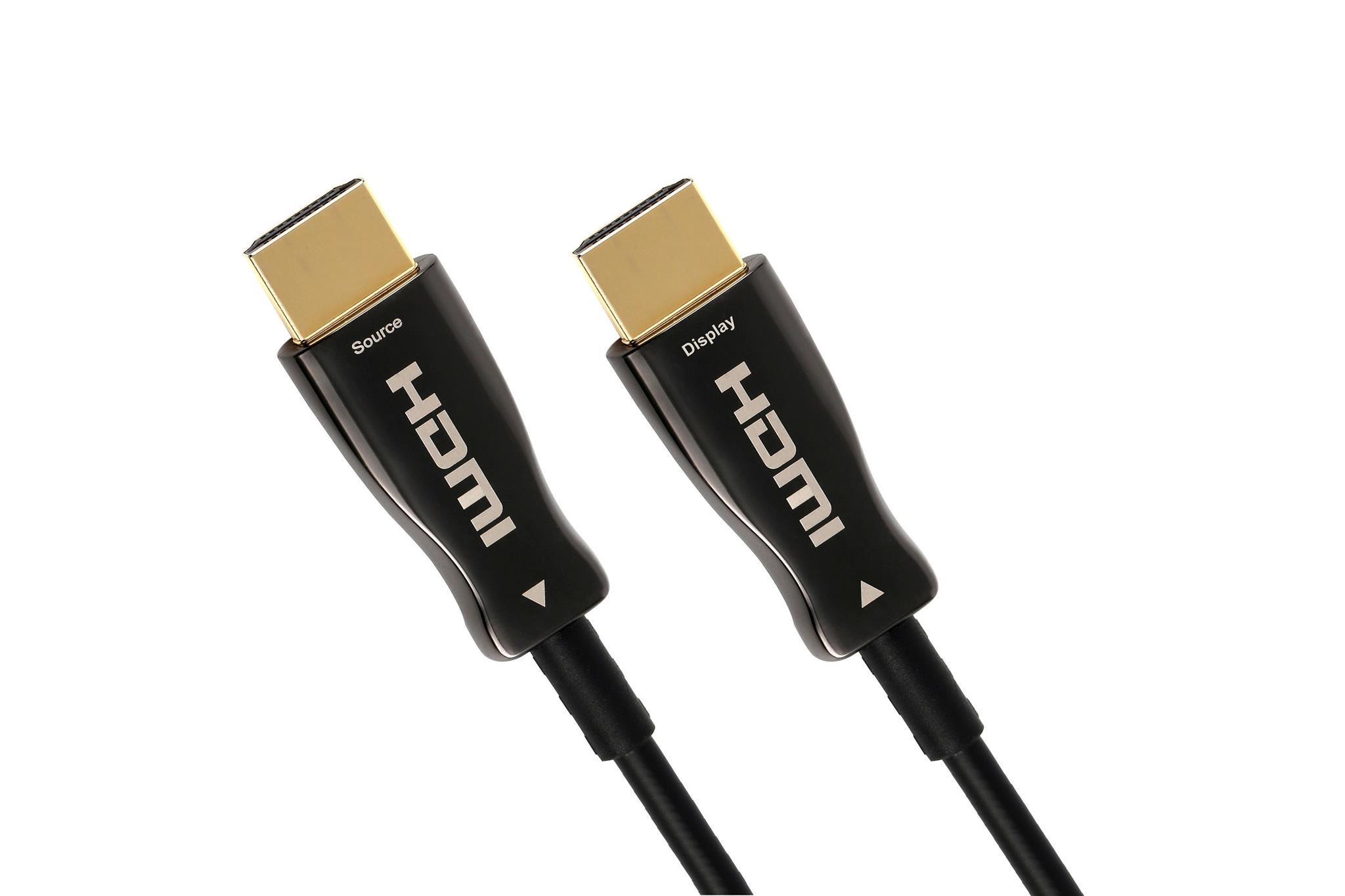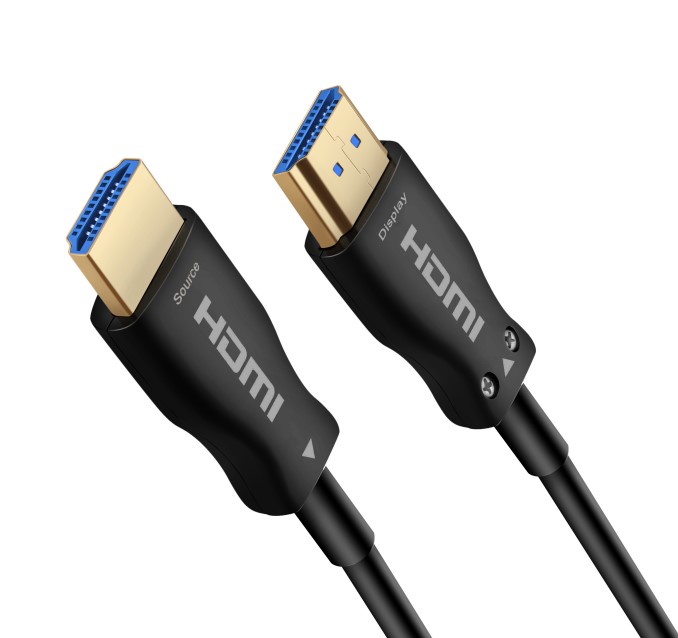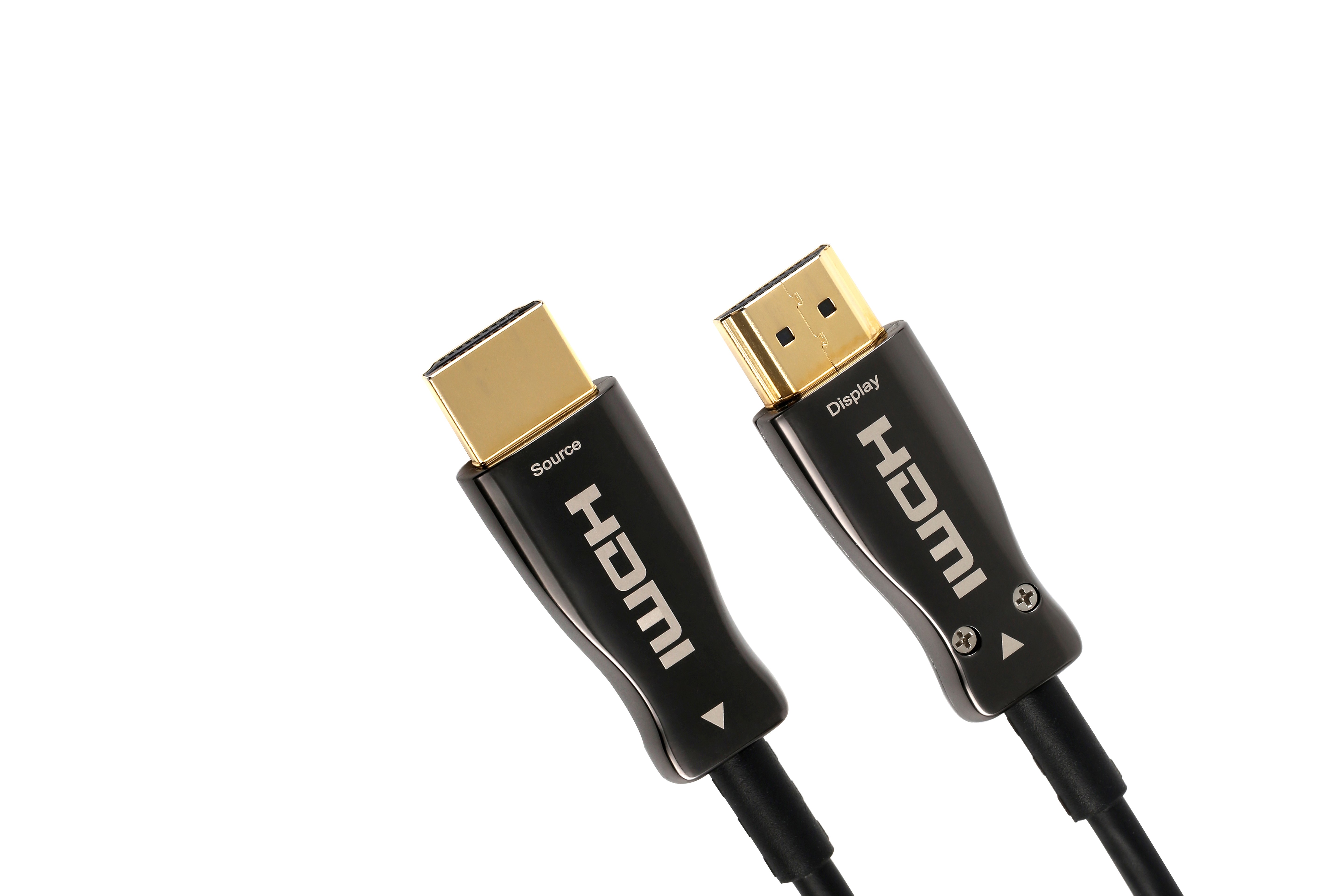 您可能喜欢